Get organized in less space
Organizing and storing paper and miscellaneous items can be a real headache and tie up much needed space. With just a few high efficiency storage units you can organize and secure files, case records, HR documents as well as general storage for supplies and equipment. Nothing makes an office run more smoothly than well planned storage.
​
Organize paper and file storage for each department in highly organized filing units
​
Condense storage to a few units and free up space for more important tasks
​
Maintain and secure equipment storage areas to protect and have readily available daily police equipment
​
Quickly locate items when needed
Records and paper storage
Condense paper filing and storage to a few units
​
Secure confidential documents
​
Comply with auditing requirements
​
Quickly locate records when needed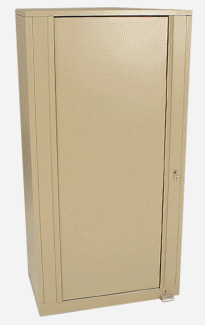 Conveniently store and locate office items and supplies
​
Free up valuable space
​
Ease inventory management
As an independent organization, Reynolds is able to provide customized solutions for law enforcement and public service organizations from a variety of leading manufacturers. You won't be stuck with a one-size-fits-all solution. Reynolds provides high quality products that work together throughout your facility.
​
Plus, you'll get Reynolds experienced storage systems design and service teams to support you every step of the way - from the planning phase to ongoing service for the life of the product.